Fixed Gas Detection Systems
If your fixed gas detection systems are malfunctioning, we're here to help. The Hawk Equipment team is well versed in repair and troubleshooting, and can make sure your fixed gas detection systems are up and running and your team is taken care of.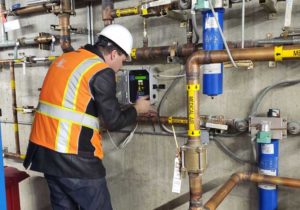 We stock a wide variety of loaner units that you can use while your meters are being repaired. For planned shutdowns and routine maintenance, we can procure a full fleet of meters so that the downtime doesn't impact your productivity. From replacing sensors, pumps, filters, or batteries to repairing damage and faulty electrical components, Hawk Equipment Services techs are able to keep your gear in top working order.
Contact Us
Please fill out the form below and we will be in touch.