Gas Detection Solutions for Cannabis Extraction & Processing
Gas monitoring is crucial in cannabis extraction and processing labs to prevent combustion or poisoning, but the sheer number of gas detection solutions available can make it difficult to make a prompt decision. At the same time, marijuana plants can't afford to choose a subpar gas detector when the safety risks are so high.
The following gas monitoring solutions are safe, proven solutions to ensure the well-being of your employees and operations.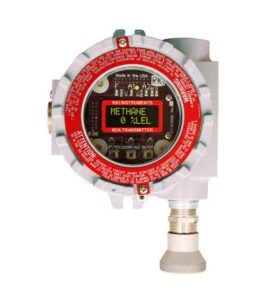 The RKI M2A offers explosion-proof construction and is designed for use in Class 1, Division 1 areas for flammables and Class 1, Division 2 areas for all other toxic gases. This means that the RKI M2A is suitable for areas where flammable gases are likely to be present under normal operating conditions and in areas where toxic gases may escape from closed containers.
The RKI M2A is also:
Easy to use and maintain:
User-friendly OLED menus and push buttons enable simple setup.

The front window offers a digital display of the gas concentration and status/alarm lights.

No need to open the M2A's housing for zeroing or calibration, or to declassify the area before routine maintenance.

One person can perform a complete field calibration alone.

No tools are necessary for quick field replacement thanks to the plug-in design.

Automatic zero-drift correction reduces the adjustments required as the sensor ages.
The RKI M2A features two levels of alarms and a fail alarm — all with relays.

Electromechanical plug-in sensors provide high specificity, quick response, and longevity (typically 2-plus years).

Readings are highly stable thanks to automatic zero-drift correction.
Functions as part of an integrated system or as an independent monitor.

Connects with a digital or analog signal to just about any DCS, PLC, or controller.

Provides both a Modbus digital output and a 4-20 mA output.
Additional Gas Detection Solutions for Cannabis Processing
The following transmitters are also reliable options for detecting gases in cannabis processing plants:
ENMET EX-6100:

This certified explosion-proof transmitter includes a catalytic sensor, two alarm and fault relays, and a liquid crystal display. 

Honeywell Sensepoint XCD:

The Sensepoint XCD series from Honeywell is an ideal standalone sensor for toxic and flammable gases that can be used both indoors and outdoors.

TracXP:

TracXP

offers both wired and wireless sensors that are capable of detecting numerous different gases.
Not sure which gas detector is right for your cannabis plant? Hawk Equipment Services can work with you to identify the best solution and even customize a gas detection system to meet your exact needs. Contact us for a consultation today!