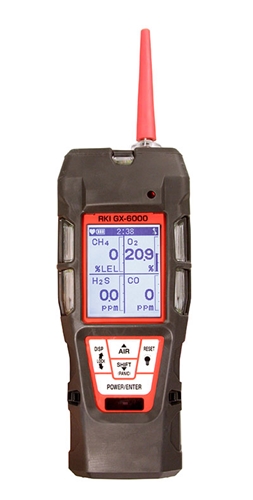 GX-6000
The GX-6000 is the most versatile portable gas detector offered by RKI. Each gas monitored by the GX-6000 is displayed in real-time on the LCD display and is complete with advanced safety features.
Designed to monitor six gasses simultaneously, each GX-6000 sensor will measure O2, CO, H2S, and combustible gasses. The sensor also has two smart channels for PID sensors to be installed, allowing you to monitor two of any of the 600+ VOCs that can be measured.
The GX-6000 has LED lights on three sides of the sensor, as well as vibration and audio alerts. A benzene specific version of the GX-6000 is also available.